I am over the moon with excitement that we are finally done with the Piglet men attire!  We nixed khaki suits as an option months ago, and decided on gray for both Mr Piglet and his fellas.  With the ladies in yellow, the groomsmen will be donning yellow ties with cute little palm trees (in blue!).  I know, I know… it's spot on for our tropical wedding!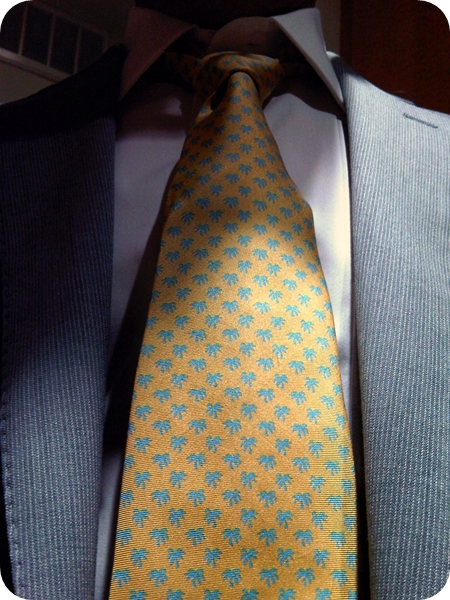 Are we fans of the sock shots?  You bet your ass we are!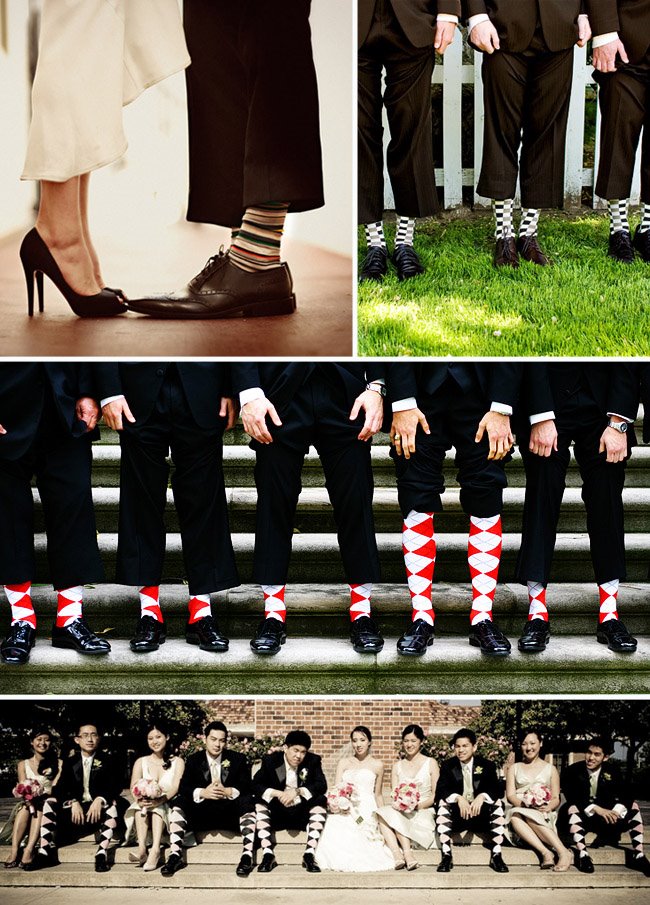 But finding bold, yellow socks was proving to be a challenge.  Thankfully, Mkatt88 posted her sock find in the Weddingbee gallery!  She found hers at Macy's, so while the Mr was basking in the sweltering Phoenix heat for his bachelor party last weekend, I hit up every single Macy's in a 30-mile radius.
Between two stores, I found enough for all of the groomsmen.  Could it get any better?!
Why yes… yes it can!  A brighter, neon-colored pair was sitting next to the others all by his lonesome self.  He stood out, as will the Mr amongst his groomsmen.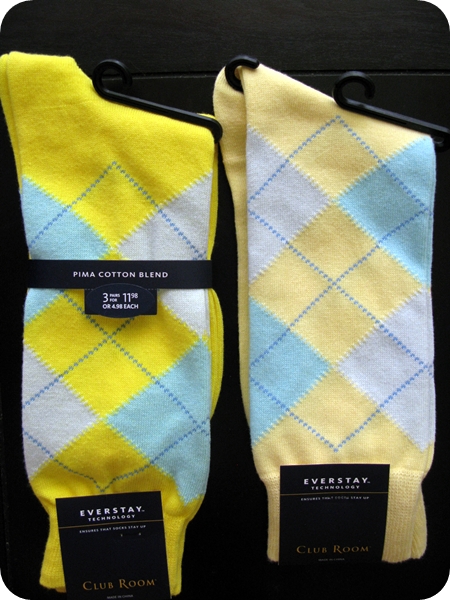 Finding a Tiffany blue tie was even more challenging.  There were no stores that carried ties in that color.  So… he ordered his online.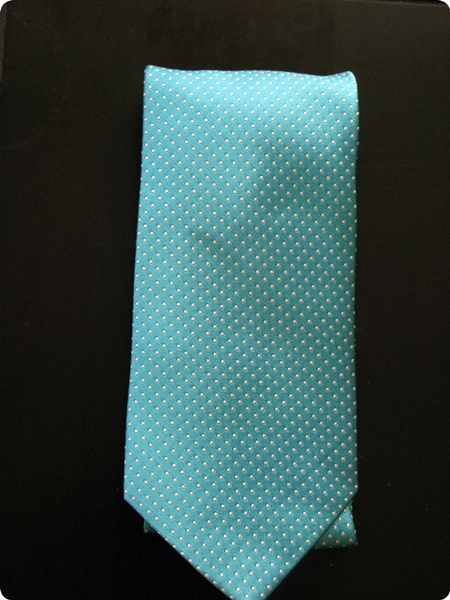 During my sock shopping excursion, I mosied on in to Cafe Coton in Century City.  I had never seen such a bright selection of ties.  They actually had quite a few ties that came close to Tiffany blue… this one being the closest.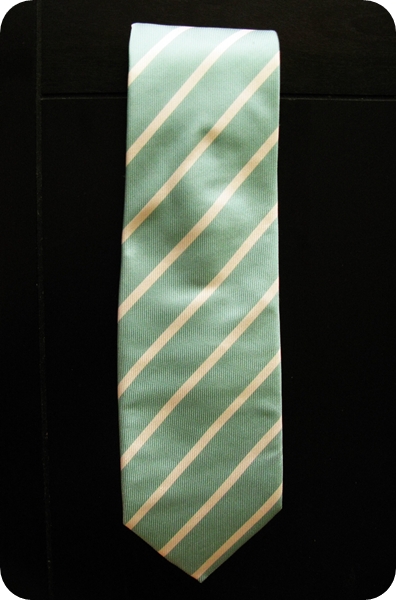 And now the Mr must make a decision: polka dots or stripes?  It would probably help to see it against the suit, but unfortunately, it's undergoing alterations as we speak.  The striped tie is closer to Tiffany blue, and for some reason, I just like it more.  When he paired it with the suit, I thought it had more personality.  But I'm happy with either one.
Which tie do you fancy?
a) Stripes
b) Polka dots