We just returned from a weekend trip to Miami for A and E's wedding.  East coast trips are the best!  It's been a struggle to wake up early these past few weeks, but today was the complete opposite.  I was pumped.  Made breakfast, lunch, and snacky for the husband before hitting the Santa Monica stairs.  Pounded out 3 sets, could've easily squeezed in another one, but was too short on time .  I put my membership on hold for the gym until August since I can't stomach the treadmill when it's so gorgeous outside. every. freakin. day!  Feeling fabulous.  Happy Monday!
We carry our car key separate from our other keys ever since the metal ring broke a year ago.  Did you grab the car key? house key? work keys?  This is our daily checklist when running out the door.  It's just too much of a headache to track.  And yes, we forget at least one set once every 3 months.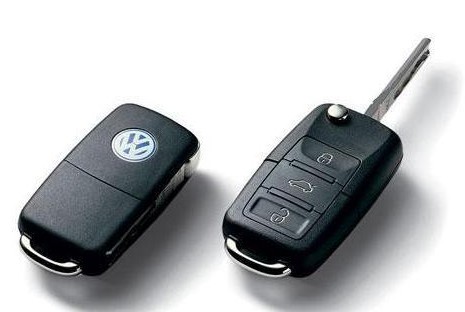 My pops had the same issue, yet he came up with makeshift solution using nylon thread.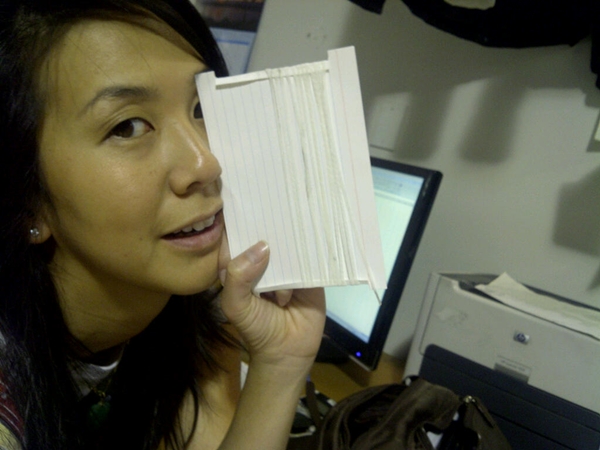 He sent me some wrapped around an index card so I could do the same.  Got it in the mail today.  How cute is that?
We just returned from a quick trip back east.  FIL woke up from a nap to greet me.  Out the gate, he chuckled and said 'Enny look… fat.'  HAHA.  I blamed the constant traveling and exhaustion from jet lag making it impossible for me to hit the gym.  Not an excuse!  Not to mention, the gym is closed for renovation.  Not the gym I usually go to, but it's making MY gym ridiculously crowded (accordingly to Bons).  I have yet to hit the gym since who knows when.  Truth be told, I indulged in a carb binge at home – think ramen, jjajangmyun, tangsooyuk, breaded shrimp, empanadas, dim sum, and the list goes dreadfully on.  What a fabulous weekend!
Amazingly, we managed to wake up early and hit the Santa Monica stairs in the morning.  I wanted to keel over after only 2 sets, but overall, it was a great session to ease me back into a workout routine.  I'm considering canceling my gym membership since I'd much rather workout outside in this gorgeous weather.  We'll see.  Maybe tennis tonight or stairs, again.  Already we're seeing results on Kbear.  He's ripped.